METS trade is always and incredible chance to learn about new technologies on the market, discuss with our partners, meet new instructors and be at the heart of the world's sailing community!
This year has been even better then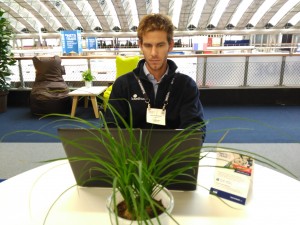 last year! A bigger show but, most of all, a bigger success for the Academy.
After this 2016 of hard work and satisfaction we were welcomed in our partners' stand with a warm welcome and, other companies, that didn't pay much attention to our activity last year, are now well interested in working together with our group on different projects. This is really rewarding.
We want to wait for new year to reveal our 2017 partners but, we can tell you that there will be more then last year, to allow us to rise the level of our courses even more!
Some numbers of our METS:
OceanDrivers Academy members and instructors visiting the show: 6

Meetings attended: not far from 50

Stand visited: Over 100

Km walked: hard to say, but many!

Business cards given and taken: 100+
Now it's time to put our computers back in the office and make sure all this work brings real advantages to our students!
Stay tuned.