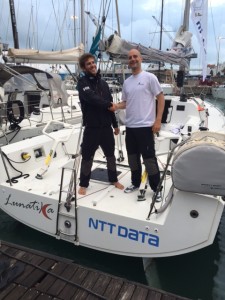 What a pleasure to have Stefano Chiarotti joining our team this month. With his technical background (computer engineer) and his sailing skills, he has got all the numbers to be part our team of instructors.
Not only this, but he has decided that our project is so interesting that he is happy for the Academy to use his boat Lunatika (Sun Fast 3600) for organising practice courses. It is a great opportunity for our students to be able to step onboard this fast and reliable yacht and sail with the latest electronics.
We will organise practice courses in center Italy but not only! Courses include offshore deliveries to practice weather routing and navigation planning.
Stay tuned!