During the past MEDESS Campaign, 39 CTD profiles were carried out, and during the post-processing, OceanDrivers created an Ocean Data View (ODV) images in order to illustrate the results.
Ocean Data View (ODV) is a software package for the interactive exploration, analysis and visualization of oceanographic and other geo-referenced profile, time-series, trajectory or sequence data. ODV runs on Windows, Mac OS X, Linux, and UNIX systems. ODV data and configuration files are platform-independent and can be exchanged between different systems.
Please check out the produced images below, and review other ODV images and tutorials in OceanDrivers repository.
CTD Non Interpolated Section using ODV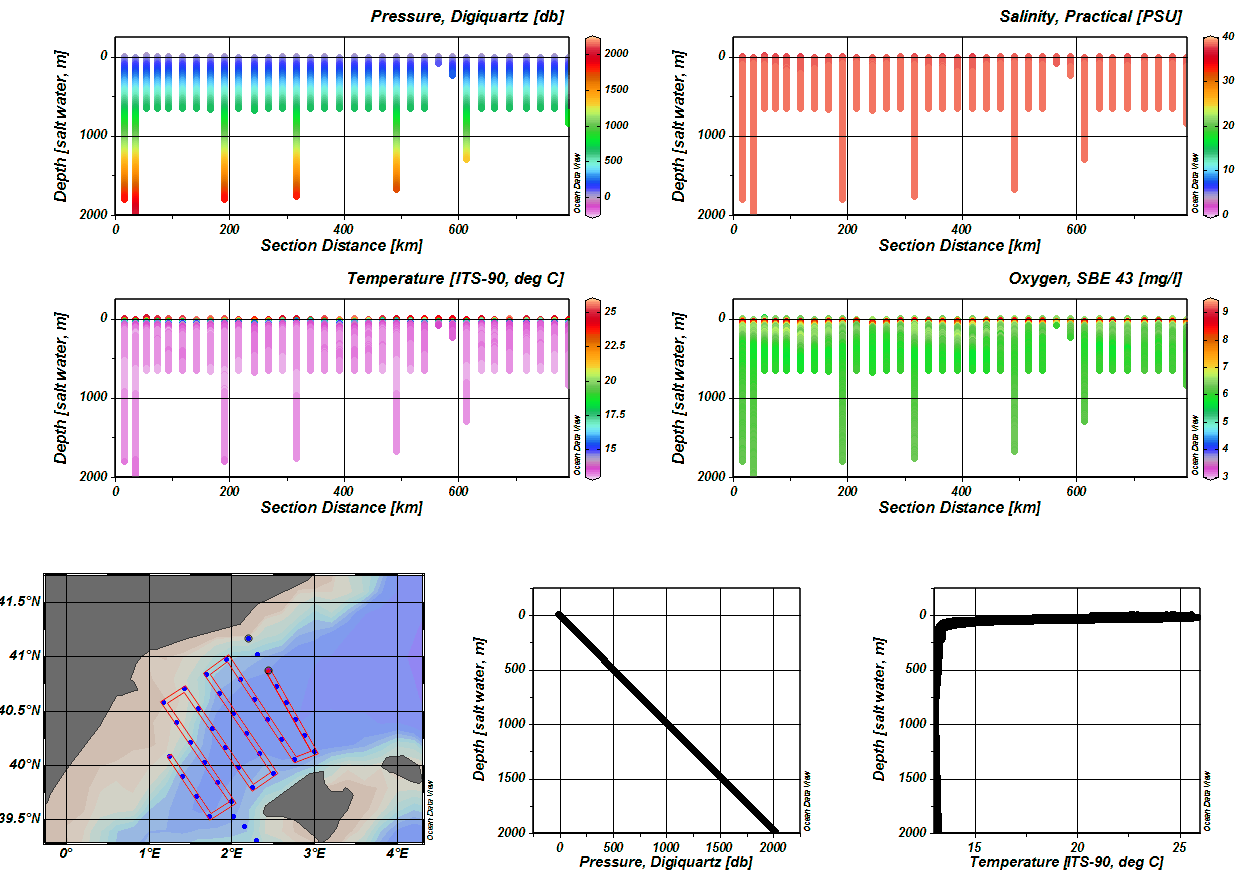 CTD Interpolated Section using ODV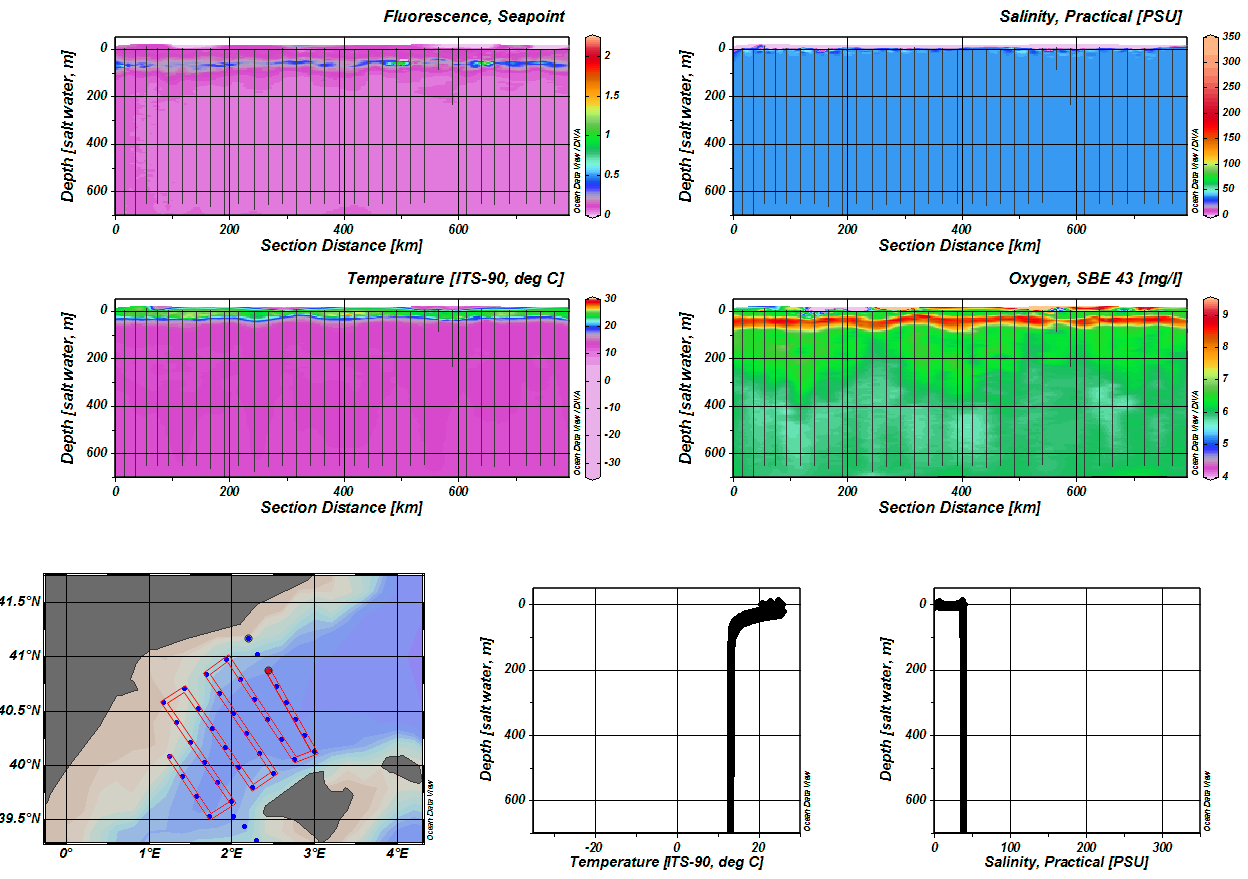 CTD Salinity Section using ODV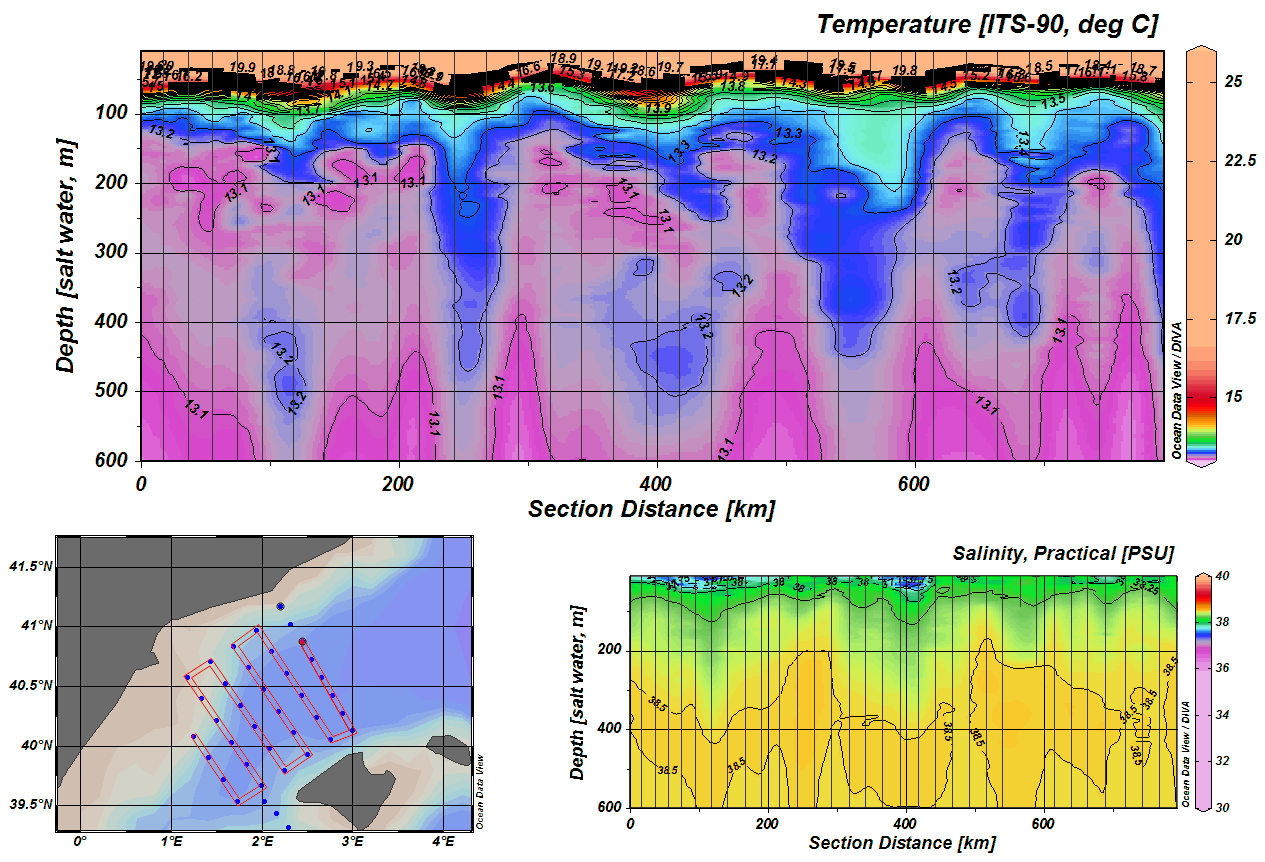 CTD Surface Plot using ODV