OCEANDRIVERS ACADEMY THE PLACE TO LEARN
We love sailing and technologies and we want to transmit our passion.
Learn how the new technolgies can improve your sailing experience.
Join the courses as you want!
Presencial Courses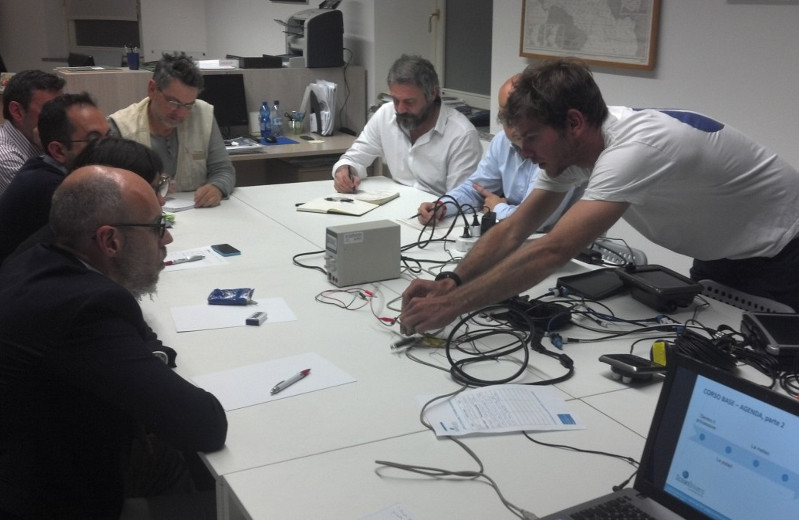 Sailing schools and yacht clubs host our group courses; they are a mix of theory and hands on exercises with hardware and software provided by our partners to learn all the secrets of technology onboard sailing boats!
Online Courses
Learn Anytime Anywhere with our Online Courses; they are the most versatile, cheap and easy way for our students to learn directly from home! We accept a limited number of people every course to be able to answer alla your questions!
On Boat Courses
We have got our own boats in Italy and Spain and we organise courses onboard to have a full immersion experience!
Custom Courses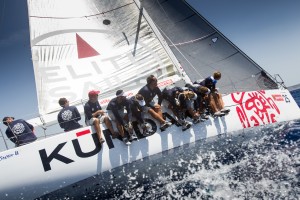 If you are an owner or you have got a sailing team we organise custom courses tailor made on your needs and to help you to sail your boat at it's best, learning the secrets of the system that you have onboard!
SAILING WITH NUMBERS
How to approach the regatta with a "modern" approach looking at numbers
WHY ARE ELECTRONICS IMPORTANT
Introduction on how electronics help us during cruising and racing
BASIC ELECTRONICS COURSE
Network, protocols, sensors, screens, processor… An introduction.
BASIC ELECTRICS COURSE
Batteries, wires, alternators, fuses, multimeter… An introduction.
BASICS OF WEATHER ROUTING
Charts, weather models, boat performance and strategy. All the pillars of the routing with modern softwares.
CALIBRATION
What are the concepts behind calibration, why do we calibrate, understand the processors' logic.
INTRODUCTION TO NAVIGATION SOFTWARES
What are the main ones, what can you do with them, differences in terms of performances and how to bring them onboard.
GPS,AIS,RADAR
What are the technologies and how to use these tools in the best way for safety onboard.
ONBOARD COMMUNICATION SYSTEMS
How to set up and have good communications depending on the boat and navigation we are planning. What are the limits of each technology.
ADVANCED WEATHER ROUTING
How to analyse different scenarios, fleet tracking, real time/forecast analysis.
ADVANCED CALIBRATION
Calibration of advanced systems with multiple sensors, tables and recording datas.
DATA ANALYSIS
Overview of the subject and the maths behind it. Study how to apply the theory to a sailing campaign.
THE NAVIGATOR'S ROLE
What are the tricks, the routine, the skills to become a great navigator.
matiasbonet
Another month went by and time flyes when you are having fun! We believe information is power and we keep focus [...]
matiasbonet
Looks like every month is getting busier and we are happy to ve this way! The bay of Palma in March [...]
matiasbonet
February is the shortest month of the year.  We have done so many thing, we have worked in the canary islands, [...]
Be the first to learn about our courses and special offers
Subscribe to our Newsletter
[yikes-mailchimp form="1″]
CONTACT OCEANDRIVERS ACADEMY
OceanDrivers Academy
bedndesk
Marineta, 5
El Arenal
+34 603 272 213
+39 348 793 6675
[contact-form-7 404 "Not Found"]
In compliance with the provisions of Law 15/1999 of 13 December on the Protection of Personal Data, we inform you that by completing this form, your personal data will be stored and processed in a file owned by OCEAN CONNECTION,S.L., with the aim of providing the requested information.
Also, unless you explicitly expresses otherwise, may use your personal data to keep you informed of news and developments relating to our services. We also inform you of the possibility of exercising rights of access, rectification, cancellation and opposition of your personal data by email info@oceandrivers.com or by letter addressed to or targeted at OCEAN CONNECTION,S.L., C/ Marineta, 5 – S'Arenal de Llucmajor (Spain).