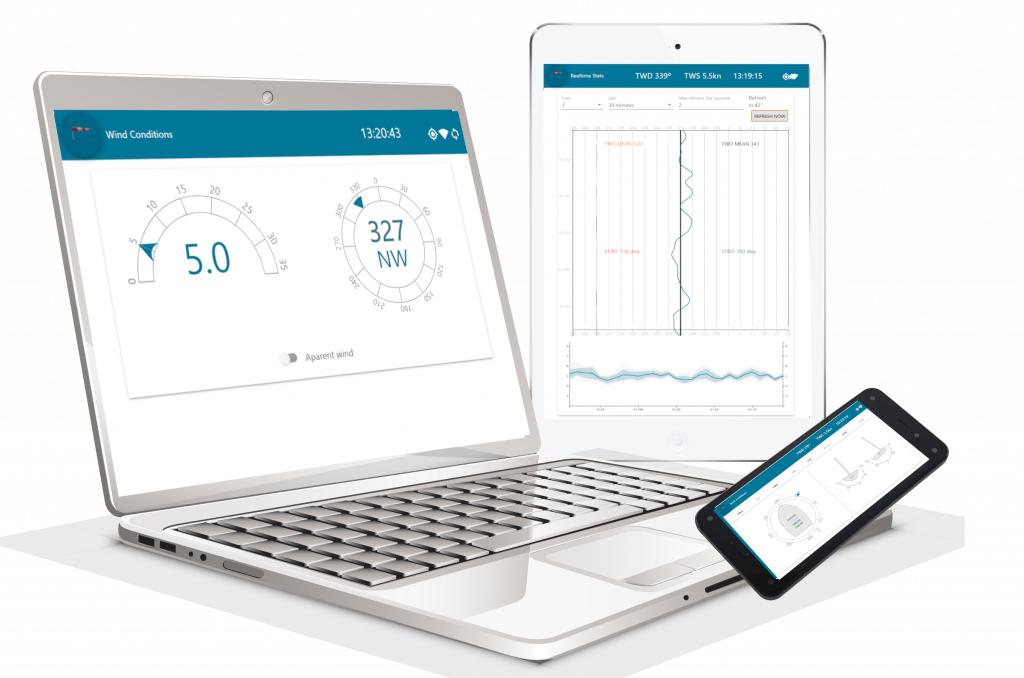 EasyWind OceanDrivers far more than just a wind sensor
Our full solution to analyse wind condition. Easywind OceanDrivers combines hardware and software for study the wind. Started helping coaches at RIO 2016 evolved to this last version Easywind OceanDrivers Paris Edition.
Includes: anemómeter, GPS, compass, accelerometer, computer, internet connectiviy and OceanDriver's powered software to adquire, store and visualize the information.
Discover the excellence in wind analysis with EasyWind OceanDrivers, the leading solution available in the market
EasyWind OceanDrivers has been designed to provide full information about wind speed and direction. We placed our selves at your side and try to simplify your work.  The hardware has been designed to be easy to install and robuts. The software has been specially designed for coaches, simplifying the information transferred to the sailors moreover providing a user friendly interface and an optimised usability within a boat environment.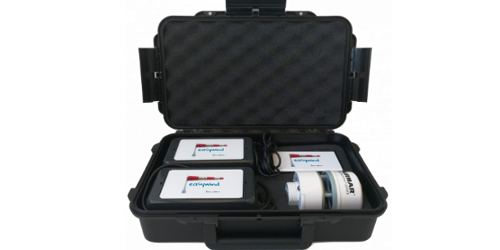 Take advantage over competitors!
Enhance your professional capability with our innovative solution.
Facilitate seamless information transfer to your Olympic sailors.
No prior experience required – our system is designed for ease-of-use and efficiency!
Check it out!
EasyWind OceanDrivers software is expertly engineered to deliver comprehensive data on wind speed and direction. This specialized solution is tailored to the needs of coaches and committee boats, simplifying the transfer of vital information to sailors. With a user-friendly interface and optimized for use in a boat environment, it elevates usability to a new level.
EasyWind Cloud
Enhance your data management and collaborative experience with the EasyTrain cloud platform. This powerful feature enables you to back up and share your data securely with other EasyWind users in real time. It's an invaluable tool for post-event debriefing and performing comprehensive area analysis. With EasyTrain, you're not just storing data, you're promoting team synergy and driving strategic insights for better performance.
We offer two distinct packages to suit your data management needs:
Private

Sharing & Backup at €240/year per unit or €25/month per unit: This package ensures your data is safely backed up. You also get the benefit of real-time sharing with up to five registered users per unit. This option is ideal for teams who wish to maintain data privacy while facilitating collaboration.

Public Sharing & Backup at €480/year per unit or €50/month per unit: This package includes all the benefits of the Private Sharing & Backup plan, with the added advantage of sharing data in real time to the public, with no user registration required. This option is perfect for larger audiences, events, or demonstrations where public viewing is desirable.
Choose the package that best suits your needs and ensure your data is always secure, accessible, and shareable.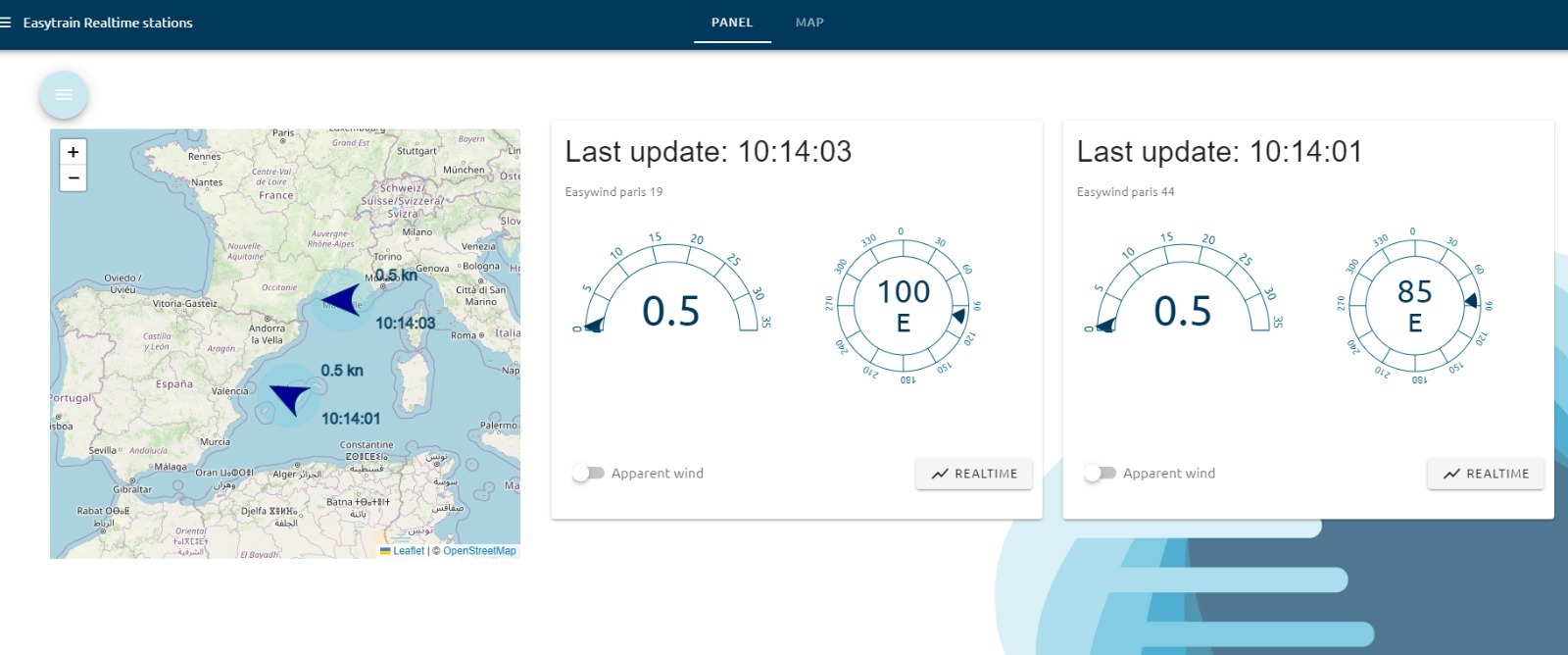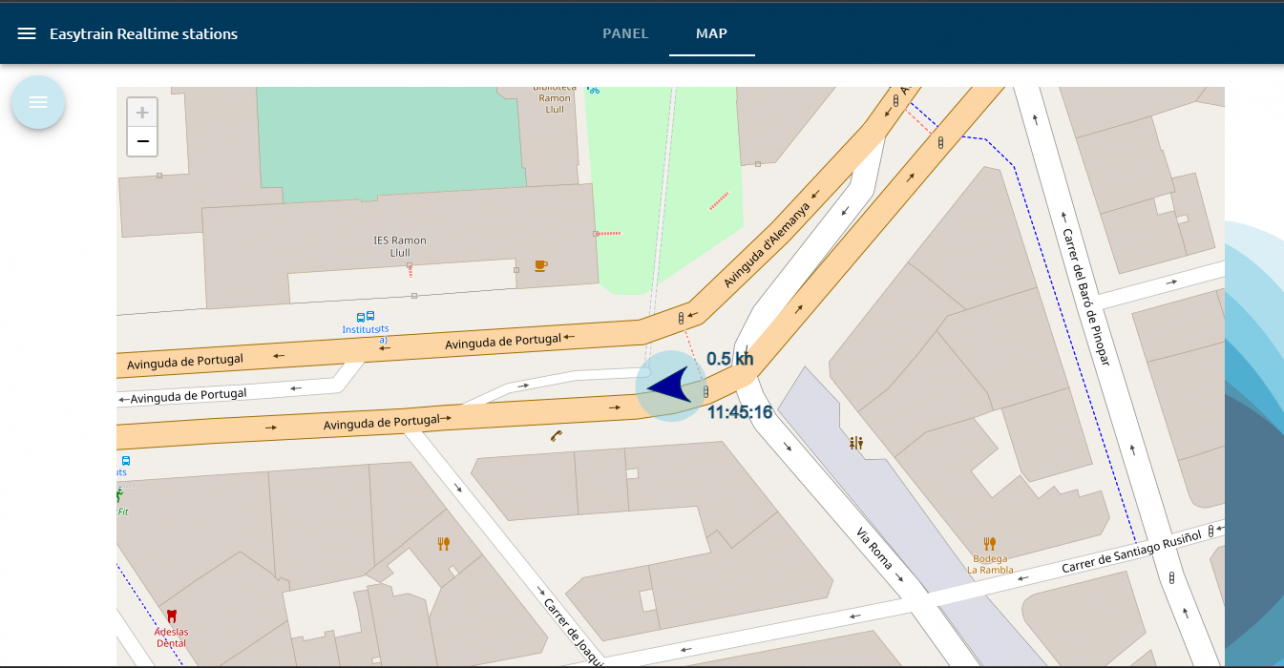 Experience the convenience of measuring water currents with the EasyCurrents plugin for EasyWind, visualized effectively on a map for your benefit.
Enhance your navigational efficiency with the 'Real Time Map' plugin for EasyWind. This dynamic tool allows you to add points, take marks, and view a real-time map displaying samples of wind, currents, marks, and notes, offering a comprehensive overview of your marine environment.
Race Start is a valuable plugin for EasyWind that empowers you to discern the favored side of the starting line. It offers a built-in timer and real-time display to determine the most advantageous side for your start. This live feature allows you to make strategic decisions based on real-time conditions.
Calculate the laylines of your race field, understand the current situation, and at a glance, assist your racers in deciding which side to favor. This tool offers real-time insight, empowering your team to make strategic decisions during the race.
General support

We provide essential support via email, with responses typically within four business days.

Hardware delivery to Mallorca

No remote support

Delivery costs excluded
PRO annual support

Annual 300€ / Unit

One-way delivery cost in Europe

Reply in less than 24 Hours (business days).

Remote support available as per scheduled date.
Remote event support

Daily remote support 100€/day

Reply in less than 4 hours. (8 a.m. 20:00 a.m.)
Presencial event support

500€/day (250€ traveling day)

Traveling/Hotel expenses not included.

Hardware support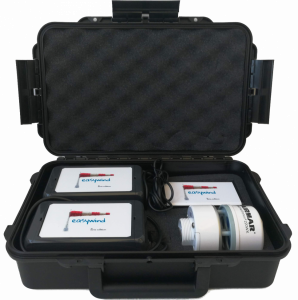 Order EasyWind OceanDrivers
starting €3499.-
BASIC PACK
Airmar WX220 Sensor
Reception Unit
Basic Support
Complete Pack
Airmar WX220 Sensor
Reception Unit
Battery Pack with charger
PRO support free 6 month
Cloud service 6 months
Easycurrents Plugin
PRO Pack
Airmar WX220 Sensor
Reception Unit
Battery Pack with charger
PRO Support 12 month
Cloud service 24 month
All plugins included
Check prices and spare parts
Download EasyWind OceanDrivers Pricelist
Already have EasyWind OceanDrivers?
ORDER NOW!
In compliance with the provisions of Law 15/1999 of 13 December on the Protection of Personal Data, we inform you that by completing this form, your personal data will be stored and processed in a file owned by OCEAN CONNECTION,S.L., with the aim of providing the requested information.
Also, unless you explicitly expresses otherwise, may use your personal data to keep you informed of news and developments relating to our services. We also inform you of the possibility of exercising rights of access, rectification, cancellation and opposition of your personal data by email info@oceandrivers.com or by letter addressed to or targeted at OCEAN CONNECTION,S.L., C/ Marineta, 5 - S'Arenal de Llucmajor (Spain).
Distributor Program
Now is the perfect time to become an EasyWind OceanDrivers distributor
Contact with us: sales@oceandrivers.com