This innovative system of real-time data collection is combined with research surveys and a regular program of bathymetric and topographic surveys as well as sediment sampling at different beaches.
 Plugin based mutlipurpose viewer sistem for ocean-meteo data. Timeseries, trajectory and map data visualization.
– Create infinitive viewer for your data
– Plugin based system adjustable to your needs
– Embed the results on your website
– Maps, trajectories, graphs and many more display options
– Configure your viewer, fork it, link it and start again

Suspendisse potenti. Quisque laoreet porttitor ipsum, semper placerat ante elementum a. Fusce tempor ac quam posuere egestas. Nunc vitae dui eget urna sodales efficitur. Duis sit amet massa viverra, ullamcorper erat ut, maximus dui. Fusce vitae consectetur risus. Cras id augue suscipit, malesuada urna vel, interdum eros. Ut sodales id diam sed ultricies. Praesent eget sapien ut tellus rutrum viverra. Morbi scelerisque, diam et molestie convallis, ante tellus elementum justo, ut tempus velit diam sed risus. Vivamus ullamcorper leo eu lorem mollis rutrum. Duis rhoncus ex a dignissim ullamcorper. Aliquam volutpat consectetur massa, a dignissim nisl luctus quis. Phasellus semper bibendum elit, gravida venenatis diam efficitur a.
Mauris auctor ligula in fringilla viverra. Proin ac scelerisque est. Vivamus sollicitudin quam at libero vehicula facilisis. Phasellus nisi elit, pretium vulputate nulla et, semper hendrerit enim. Fusce rutrum neque a pellentesque porttitor. Donec volutpat magna placerat ligula maximus, a fringilla tortor laoreet. Vestibulum efficitur sem ut lobortis aliquet. Sed ut felis nibh. In mauris nisl, rhoncus eu viverra ut, sodales sed purus. Etiam bibendum mauris id enim posuere, non malesuada enim fermentum. Pellentesque ac viverra nibh, in vulputate velit. Nam pulvinar quam massa, a lacinia purus sollicitudin ac.
Fusce auctor tincidunt mauris mollis porta. Proin in luctus purus. Aliquam erat volutpat. Nunc sollicitudin, eros in commodo dictum, neque erat dapibus nulla, sit amet efficitur mauris nibh et justo. Integer tristique egestas ligula. Aliquam porta vel orci interdum venenatis. Suspendisse tincidunt nisl eu arcu lacinia mollis. Nunc ante turpis, maximus sit amet ex tristique, vehicula interdum ligula. Nullam finibus interdum augue vitae pretium.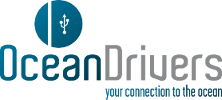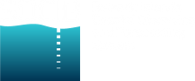 CONTACT US!
In compliance with the provisions of Law 15/1999 of 13 December on the Protection of Personal Data, we inform you that by completing this form, your personal data will be stored and processed in a file owned by OCEAN CONNECTION,S.L., with the aim of providing the requested information.
Also, unless you explicitly expresses otherwise, may use your personal data to keep you informed of news and developments relating to our services. We also inform you of the possibility of exercising rights of access, rectification, cancellation and opposition of your personal data by email info@oceandrivers.com or by letter addressed to or targeted at OCEAN CONNECTION,S.L., C/ Marineta, 5 - S'Arenal de Llucmajor (Spain).